This is a work in-progress and some information may not be complete, nonetheless we thought you might find use for it as is.
TOPICS
Using Search Filters

With Advanced Search you can filter properties based on your selected criteria All properties must meet the criteria to be presented in results (100% match). We suggest that you search for your most important criteria first. If you get too many results you can reduce the number of results by adding more criteria.

Make your selections using the drop-down menus and checklists on the search form. You do not need to make selections in "Area", "Village" or "Property Type" if you don't have a preference. Just leave them set to the default setting.

You will get false search responses because some properties aren't current. We incentivize owners to update their ads, but because they are our customers we try not to 'bug' them, but you can!To search, click the "Search" link on the Main Page.

Too Many Results...How would you know that? Look at the bottom of the results page for multiple page links. There are 6 properties per page. If there are too many to view, add more selection criteria to reduce the number of homes in the results.

Saving Properties to "Favorites"

This website allows you to bookmark listings as "Favorites" for easy access later. Your favorite properties will be saved by your browser until you either remove them from favorites manually or until your web browser history is deleted (check your browser settings). Also, because this feature is based on your browser, you will need to use the same computer and web browser to access your favorites later.

To save a property as a Favorite, click the "Add To Favorites" button on the property as shown below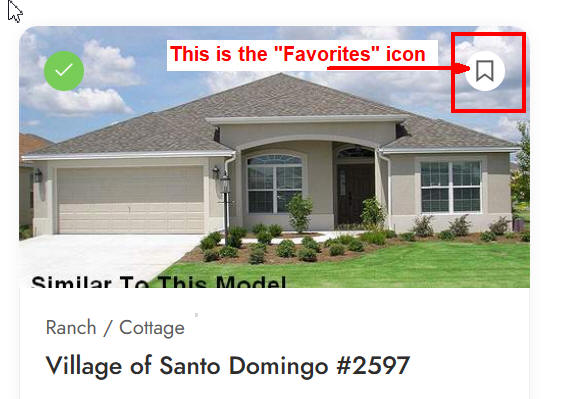 To review bookmarked listings, look for the Favorites # link at the top of the webpage as shown in the graphic below.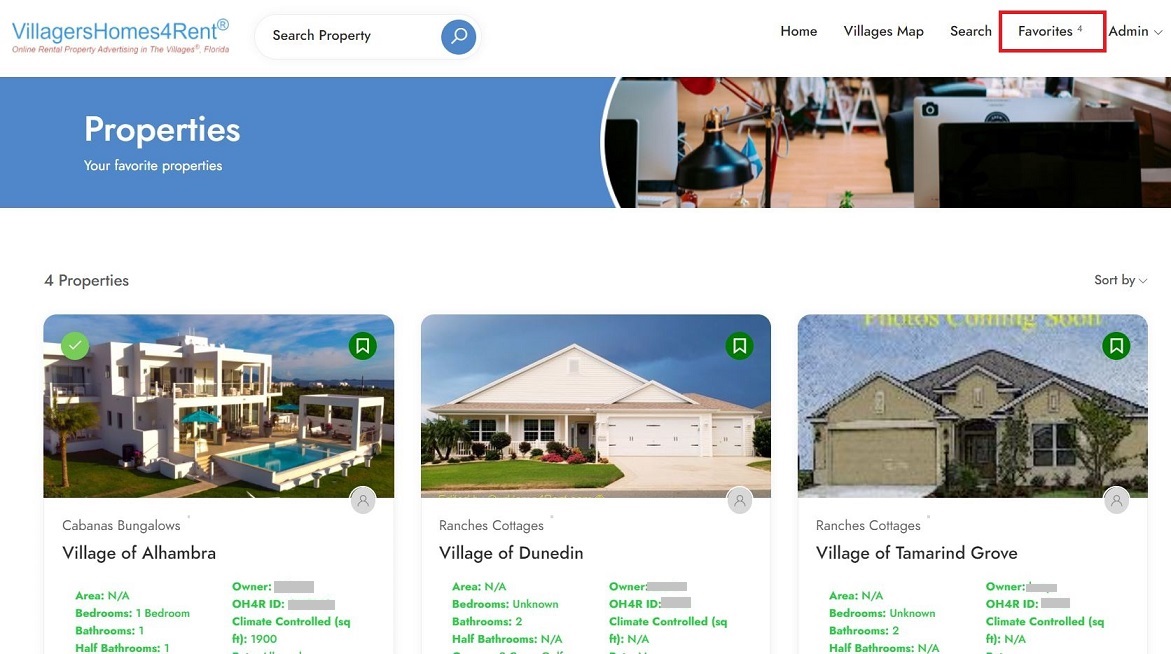 To remove a listing from "Favorites", go the property and click the "Remove From Favorites" icon.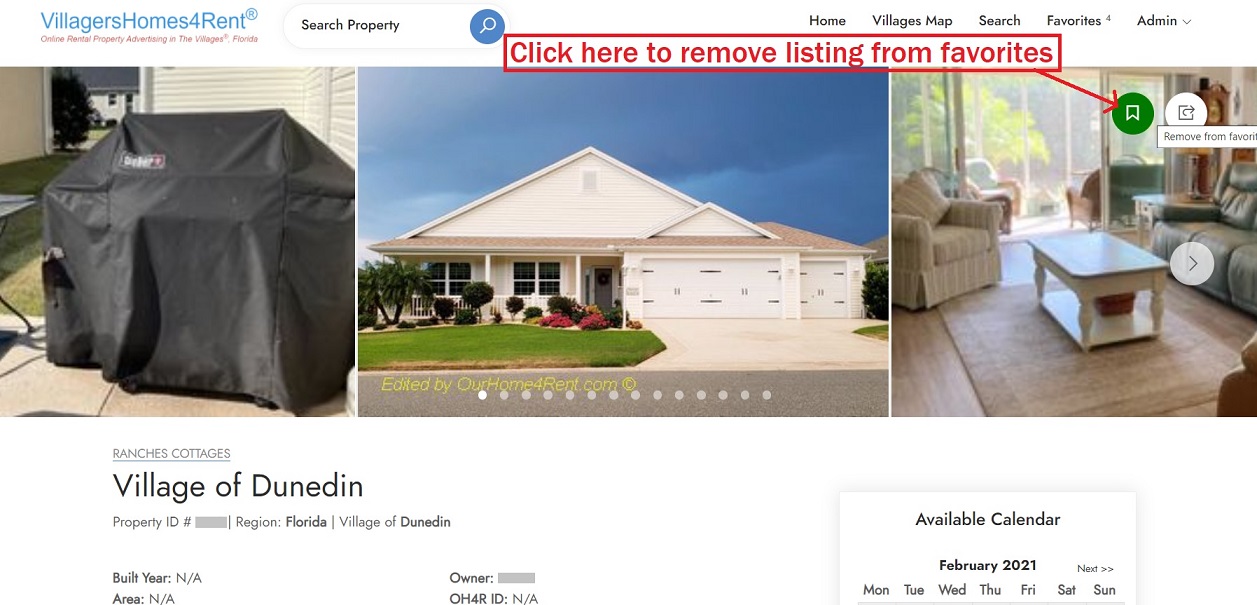 Tips for Communicating with Owners

Our website provides the homeowner contact number as well as an "Email Owner" email feature for your use.

SUGGESTION: Don't make a "lowball offer" by e-mail as your first communication.

Homeowners have told us that they discard inquiries which begin with "I'll give you $xxxx for the place" or "We are on a strict budget of $xxxx". Either of those statements will reduce the likelihood of there being any room for negotiation. Instead, spend a bit of time, have some dialog with the homeowner, ask a few questions, then if you think it's wise try to negotiate a bit.

Verifying Ownership

Our website is specifically set up for homeowners who handle the negotiations, contract and fees themselves. We take the time to personally interview each new subscriber before accepting a listing; and attempt verify ownership at the time they first subscribe; However, we encourage renters to verify ownership through county records to satisfy curiosity or concerns about the property ownership. You will need to speak the listing owner to obtain the owner's last name and the exact address of the property first. Then you can use one of the links below to connect to the property appraisers office to satisfy your concerns.

Each County website works a little differently. We have found the best way to search is by the street address number and the first few characters of the street name in the address field.

For Example:
To search for "1724 Ponderosa Place", enter 1724 Pond in the "street" field.

Results matching your criteria will be shown with owner names on record with the county. Keep in mind that there may be a 6 week delay from the time a property is sold and closes to the time the website data has been updated. Ask the subscriber if the property is newly purchased.

County links:


Sumter County
Marion County (Street names that start with "SE")
Lake County
Vacation/Trip Insurance

VillagerHomes4Rent.com will not insure your trip. There are services such as www.insuremytrip.com that provide competitive insurance quotes to protect a vacationer in the event of a health emergency or such. You can also Google "vacation insurance" to find other sources.

We strongly encourage you to purchase trip insurance to protect your vacation investment in the event of an illness or other life event that requires you to cancel your trip. Renting a vacation property from a private owner is very different from booking a hotel. When you book a vacation rental, the owner of that home is removing their property from the rental market based on your commitment to rent the home for the agreed upon period and rate. If you cancel your stay at short notice, the owner may be unable to re-rent the property for that period and may lose substantial income if they were to simply refund your money. Many rental agreements are written with the contingency that the property must be re-rented at the same rate in order to fully refund your money. Most owners will work hard to find another renter, but if they cannot find one it is unfair to assume that the owner should take the loss, despite their sympathy to your plight, when they entered the agreement with you in good faith. Trip Insurance will help cover the costs so that neither party needs to suffer a financial burden in the event of a cancellation.

Types of IDs

Renters are eligible for either of two IDs, which will determine the level of access to amenities. Be sure to discuss ID options with the homeowner.



Temporary Resident

IDs provide full access to amenities. These are particularly beneficial to golf enthusiasts seeking to book tee-times during high-season as well as those intending to join groups and classes. Up to two IDs per household are valid for the duration of the visit (up to three years). There are fees to obtain these IDs. When renting as a group of three or more, "extra" guests can obtain Guest IDs.



Guest IDs

provide access to select amenities and are issued without charge. During high season (Jan-Mar) renters with Guest IDs may be wait-listed for classes and events, giving priority access to residents and non-residents with temporary resident IDs.



Gate Cards

allow renters to move freely within the community. These can be provided by the homeowner or by the District office in Lake Sumter Landing.

For full information regarding ID types, call 800.346.4556 (or locally 352.753.6691).
Temporary Resident IDs

Two Resident ID cards are issued for each home in the community. In order to obtain Temporary Resident ID Cards for your stay, two things need to happen.

1) The homeowner must surrender their (green) Photo ID Card.
2) The homeowner must fill out the "Temporary Resident ID Request form" and submit it to The Temporary Resident ID Department in the Spanish Springs Sales and Information Center located on the corner of Main St. and Paige Place. For more information call 800.346.4556 (or locally 352.753.6691). Ideally the paperwork is submitted 30 days prior to your arrival.

Click here for the form: PDF

More information about IDs and Guest Passes (Information courtesy of the community's Temporary Resident ID Department):



What does an owner do to transfer use of their amenities to a renter or guest?


The owner would complete and sign the Temporary Resident ID request form, turn in all photo IDs issued for the address where they are requesting Temporary IDs and pay a $50.00 processing fee per each request form. When possible the owner should turn in the form 30 days prior to the Temporary Resident's arrival date especially during the winter months. The owner IDs can be turned in at a later date provided they are turned in prior to the Temporary Residents arrival.



What does a Temporary Resident do to obtain their IDs?


One of the temporary residents named on the ID card may pick up the IDs at the Lake Sumter Landing Sales Center. If the processing fee has not been paid in advance the temporary resident will be required to pay prior to receiving their IDs.



What is the difference between a guest pass and a temporary resident ID?


A temporary resident will have full resident member access to the amenities with resident rates. A guest pays guest rates for golf, tennis and other amenities. Without a resident number, the guest will not be able to request advance T-times. A guest will not have access to sports pools or the woodworking shop and may experience difficulty accessing some shows and classes that allow resident's entry first and then allow guests when there is available space.



Can more than two people at a home have temporary resident IDs?


The Temporary ID Department will process up to two Temporary resident IDs for a property. Once they have picked up their IDs, the temporary resident may obtain guest passes free of charge for other guests. Guest passes are issued at one of the eight Regional Recreation Centers and are good for up to 30 days at a time.



Is the processing fee refundable if temporary resident does not pick up IDs?


The $50.00 processing fee is non-refundable. If The Temporary ID Department is notified that the temporary resident will not need the IDs prior to their scheduled arrival date we will be able to put a credit on hold for 1 year in the name of the person(s) that originally paid the fee.



Can the ID be extended if the temporary resident stays longer than the original departure date listed on the form?


The Temporary ID Department can process an extension at no charge if we are notified prior to the original IDs expiring. Once the IDs have expired they are closed out of the computer and there would be an additional $50 processing fee to make new IDs.



Can the temporary resident take advantage of the owner's priority membership or paid trail fees?


No, priority memberships and trail fees apply to the owner's resident number only. If desired, a longer term temporary resident can purchase their own priority membership or trail fees to be applied to their resident number.



Where do I mail, fax or e-mail form?


Mail: The Villages®
Attn: Temporary ID Department
1000 Lake Sumter Landing
The Villages®, FL 36162

Local: 352.753.6691
Toll Free: 800.346.4556
Fax: 352.751.7751



Home Styles - the basics

The following information is provided as a courtesy to help renters navigate home styles based on some common characteristics. Most home styles are found throughout The Villages® with exceptions as noted. All properties provide renters equal access to the amenities of The Villages® unless the property is located in a designated "family" area. Renters are advised to evaluate prospective rental homes to determine suitability based on specific home features, location, size, availability and budget.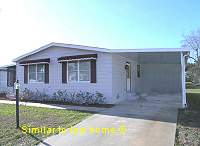 Manufactured
Manufactured homes are located in the "Historic Districts" of Orange Blossom Gardens, Silver Lake and Country Club Hills. These are typically 2 bedrooms homes with a carport. Lots are often generous with mature trees.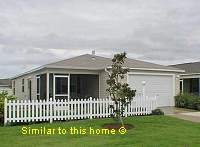 Patio Villa
Typically these are 2 bedroom, 2 bathroom homes with a 1 car garage plus golf cart space. These a modest sized homes that feature a white picket fence in front and an enclosed lanai in front or to the side. Some newer models have 3 bedrooms (located in the Southern area).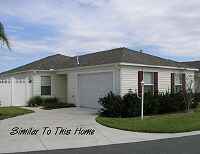 Courtyard Villas, Cabanas and Bungalows
These are similar style homes that feature truly enclosed yards and are often mistaken for condos due to the walls that separate units. These can be 2 or 3 bedroom homes that typically have 1 car garage plus golf cart space, although there are some with full 2 car garages.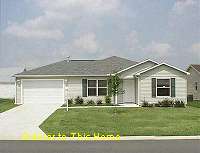 Ranches and Cottages
These homes are larger than the average Patio Villa and Courtyard Villa and may be 2 bedroom, 3 bedroom or 2 bedroom with a den or office. Garage is usually 2 cars but some models have a smaller garage or a carport. Commonly there is a lanai.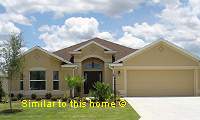 Designers and Verandas
Generally speaking these homes are larger in terms of square footage. They may be 2 bedroom, but more often they are 3 bedrooms or 2 bedrooms with a den or office. They often feature an eat-in kitchen, a lanai with a birdcage, and a separate golf cart garage. Verandas are Designer style homes with a walled or fenced in private yard.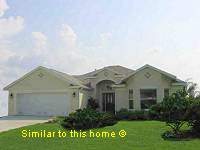 Premier Homes
These are the largest of the home styles with 3 or 4 bedrooms. Some include an outdoor kitchen in the enclosed lanai. Some will feature 2.5 or 3 bathrooms and possibly 3 car garages.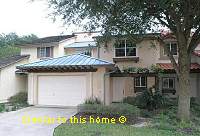 Carriage Villas
These homes are found exclusively in Spanish Springs. They feature spanish-style architecture. Some of these homes are multi-level - a rare find in The Villages®.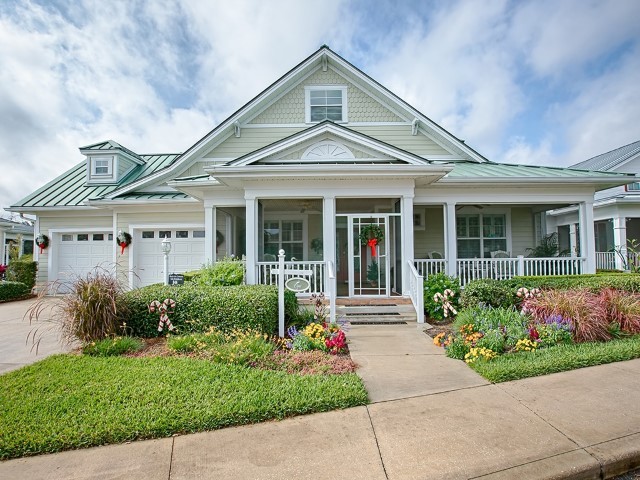 Lakeshore Cottages
These homes are located exclusively in Lake Sumter Landing, within the perimeter of Lake Sumpter Square.